It's not every day the United Nations calls the studio, so we were excited to discuss how we could help.
The International Labour Organization is an UN agency that – for nearly 100 years – sets labour standards, policies and programmes to promote "decent work for all women and men". We are partnering with their team in Geneva to bring their employment data to life for the World Employment and Social Outlook – Trends 2018, or WESO for short.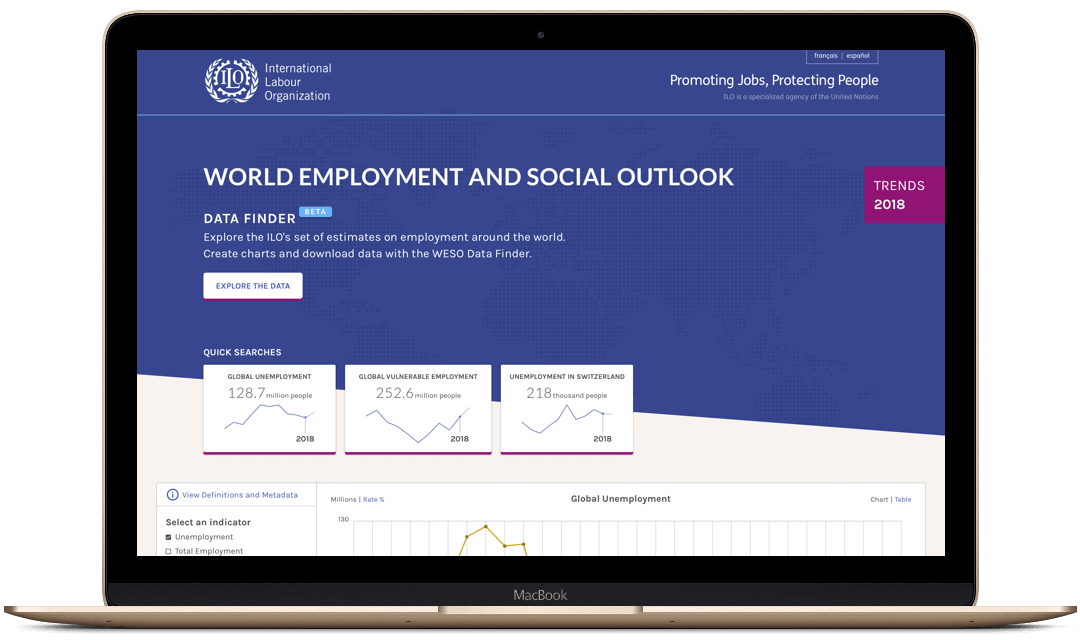 Up until now, ILO data existed in standard database formats, so the brief was to produce a richer way to visualise the data for, and by, their key audiences of economic journalists, academics and researchers.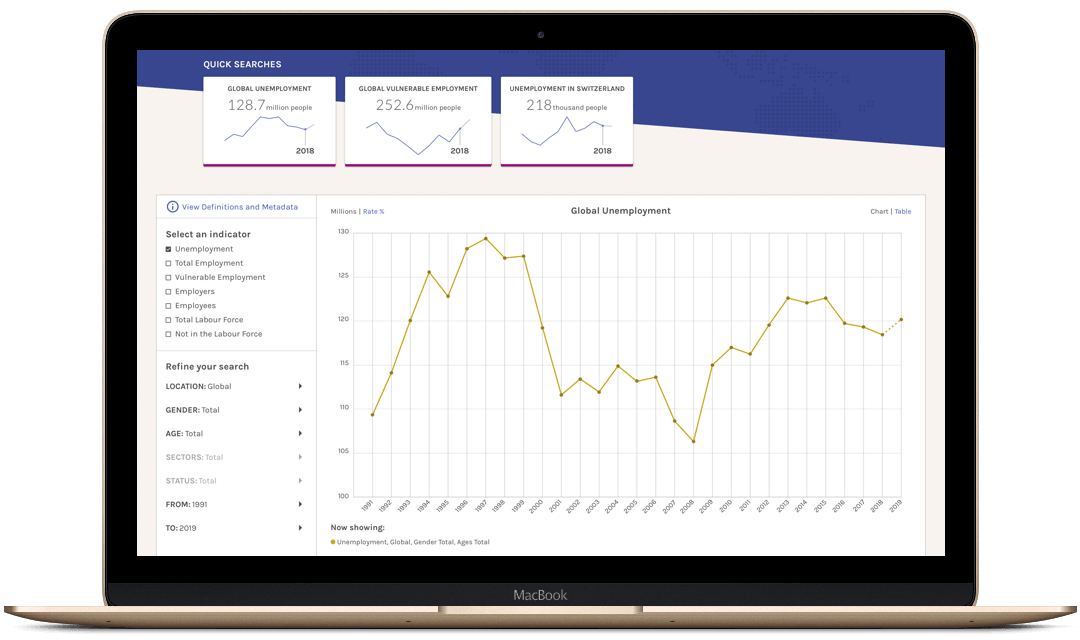 Iterative design sprints allowed us to test our designs with these users, identifying different levels of detail and control to surface within the interface design.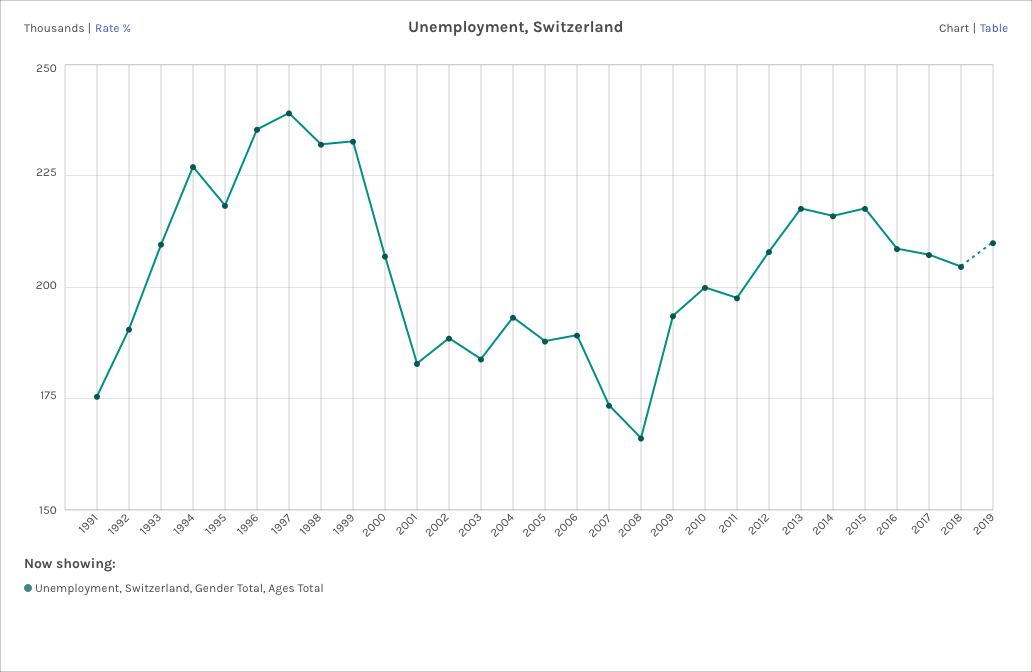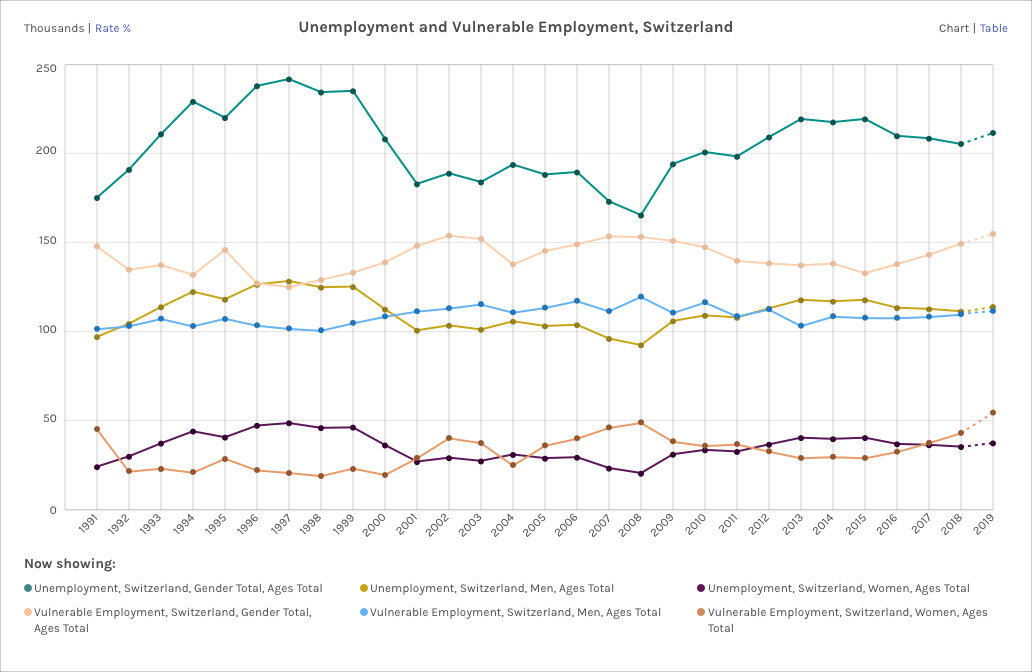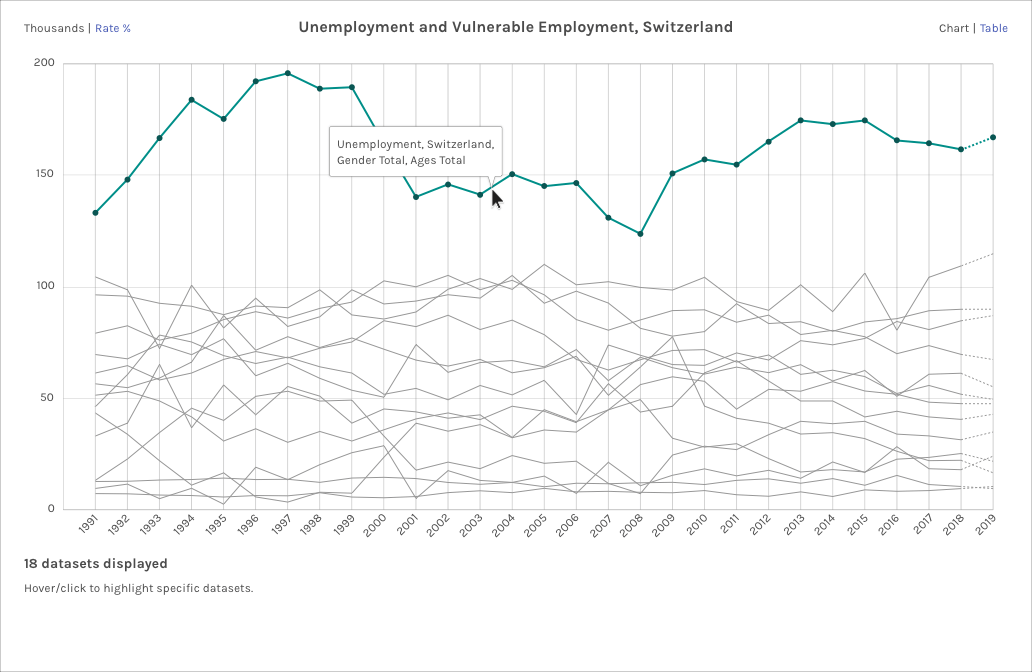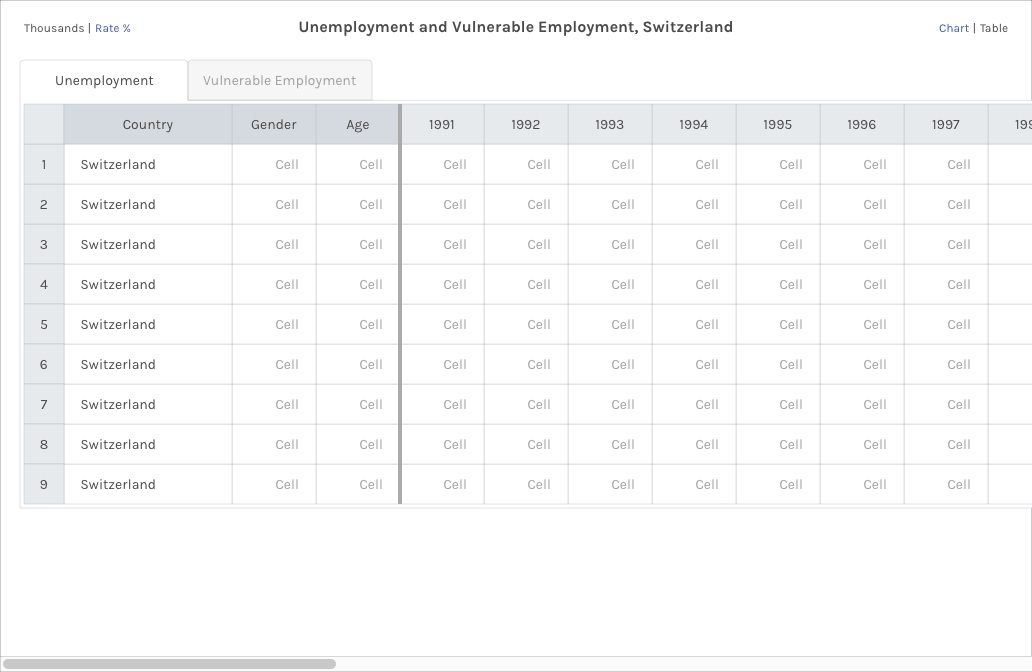 To move at pace through the initial beta, we reserved the full experience for desktop – offering selected highlights on mobile devices. We are looking to add more control and power for users across all devices as we roll out new versions on the product roadmap.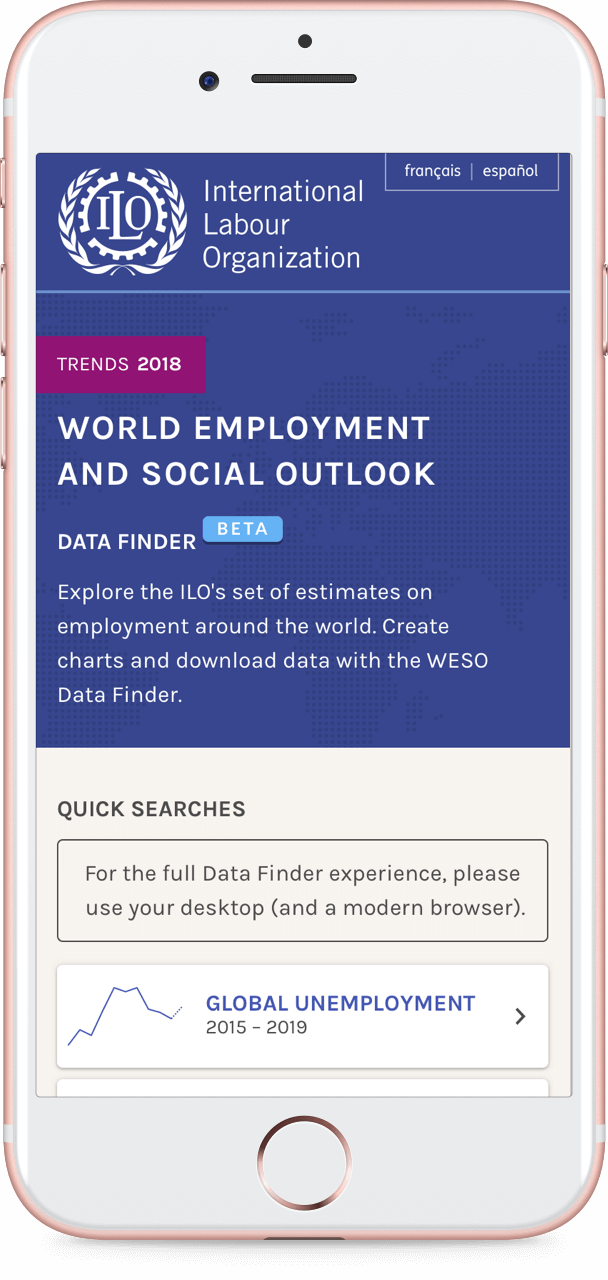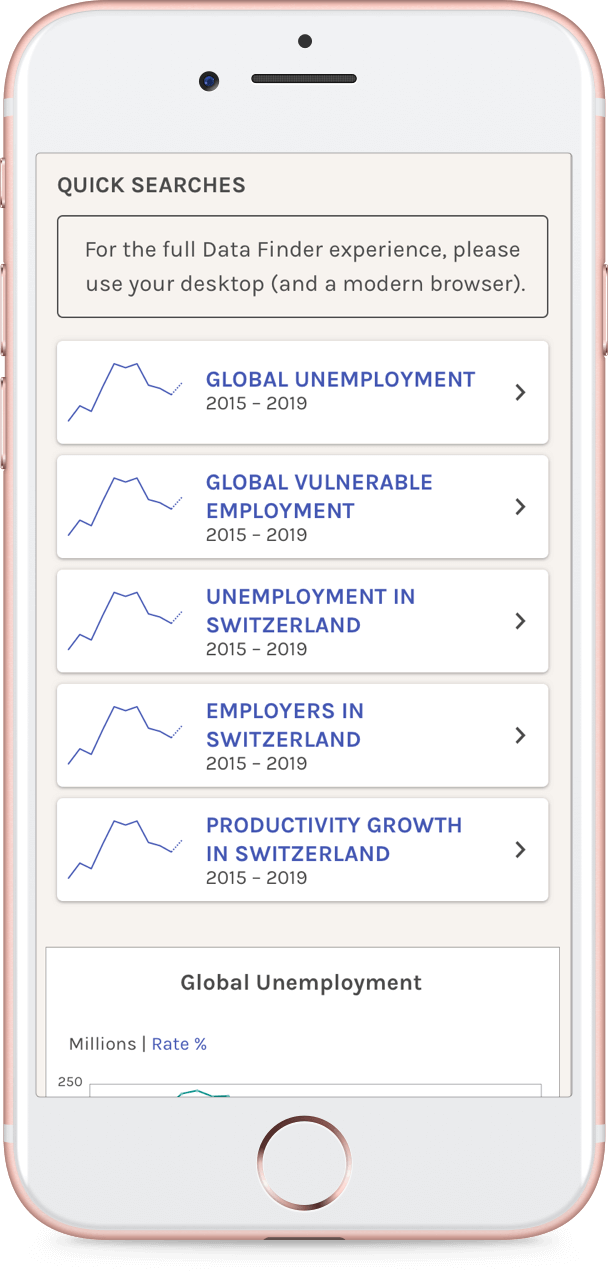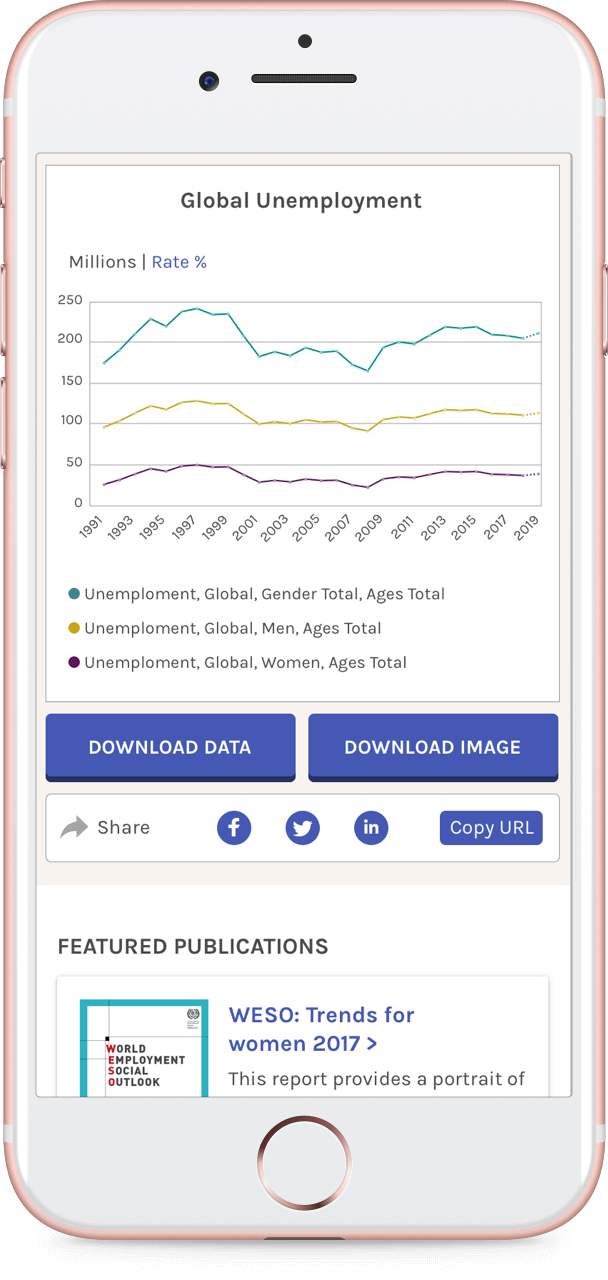 We're delighted with the response for the beta release so far and can't wait to see what new data visualisation magic we can bring to future versions.