WeLock promise to provide fair and fixed pricing for all their callouts. In a market so full of cowboys and rip-offs merchants, this would be good enough, but this ambitious start-up is taking it further.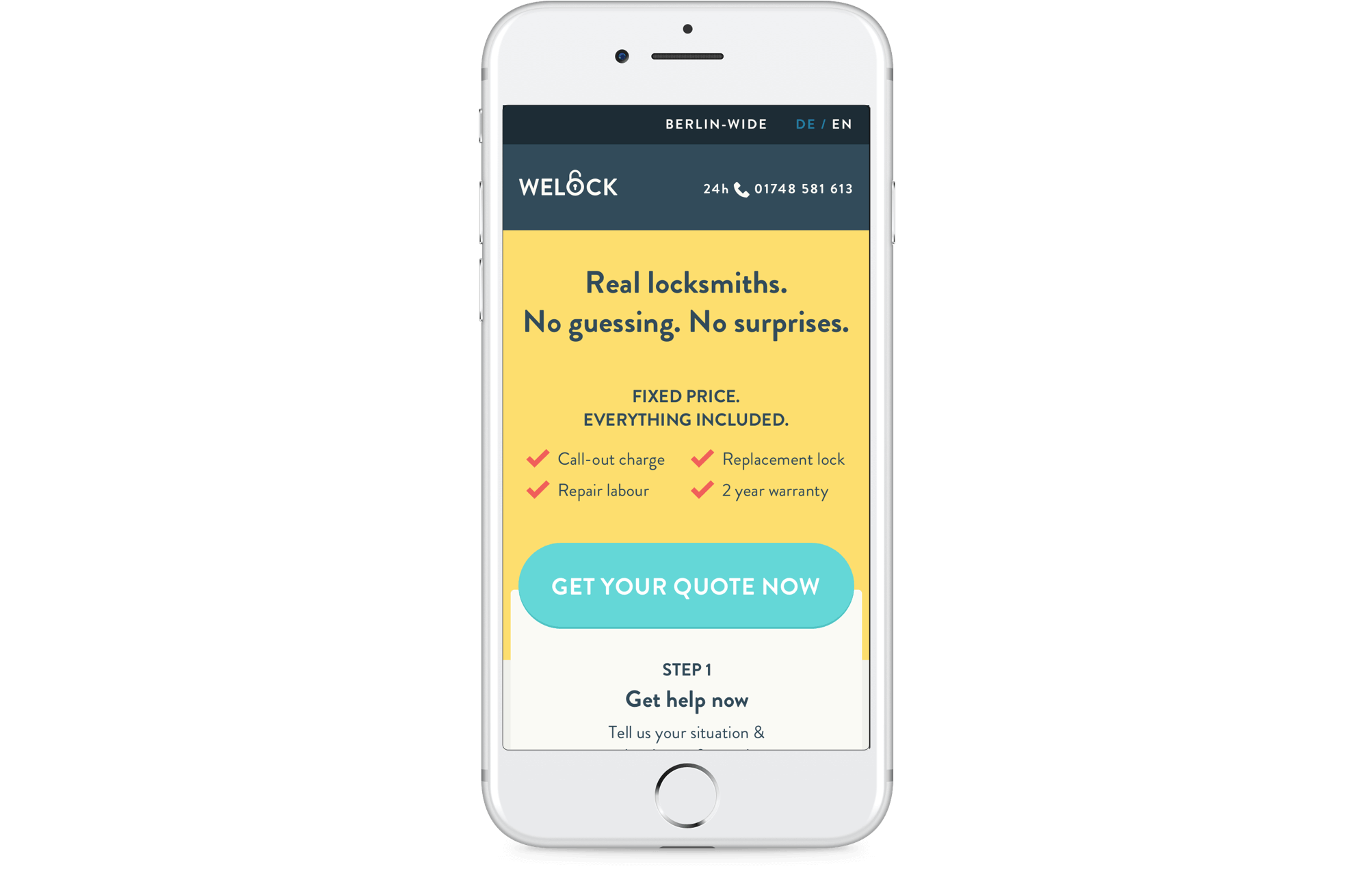 As a WeLock user, you'll be able to approve your quote, select your nearest locksmith and track them all the way to your door. Think of it as the Uber of locksmiths.
We quickly developed a digital-first brand identity and tone of voice – ensuring our client could get out and generate funding prior to launch of the service. The question flow was developed in close collaboration with the client to ensure locksmiths have what they need to what they need to provide an accurate quote and users expectations are set.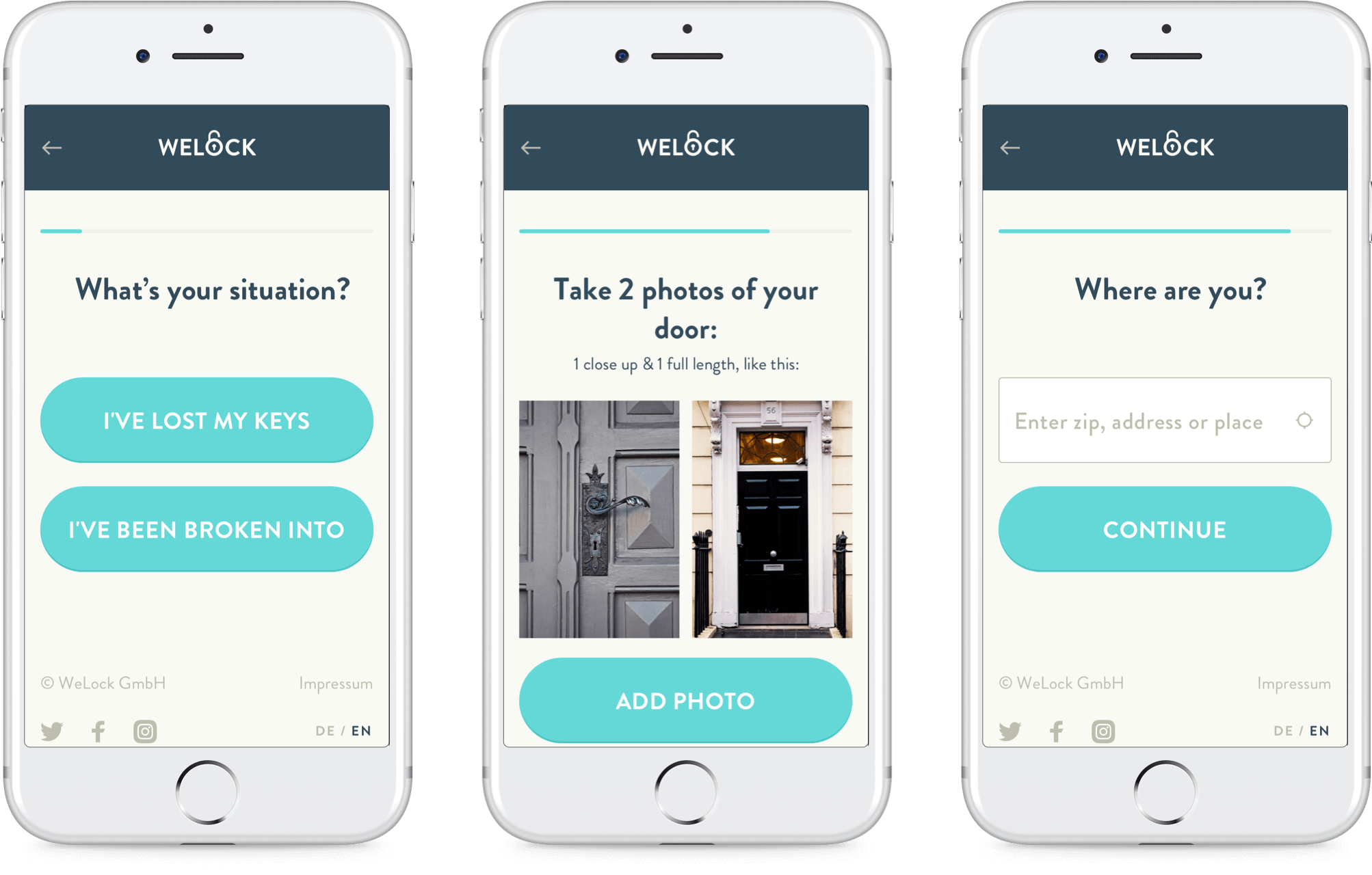 GetSwift is a cloud dispatch platform and our API integration allows us to find the nearest available locksmith, allow them to quickly review requests and submit quotes. Once approved, the user can track them all the way to their door – only paying when they're safe in their home.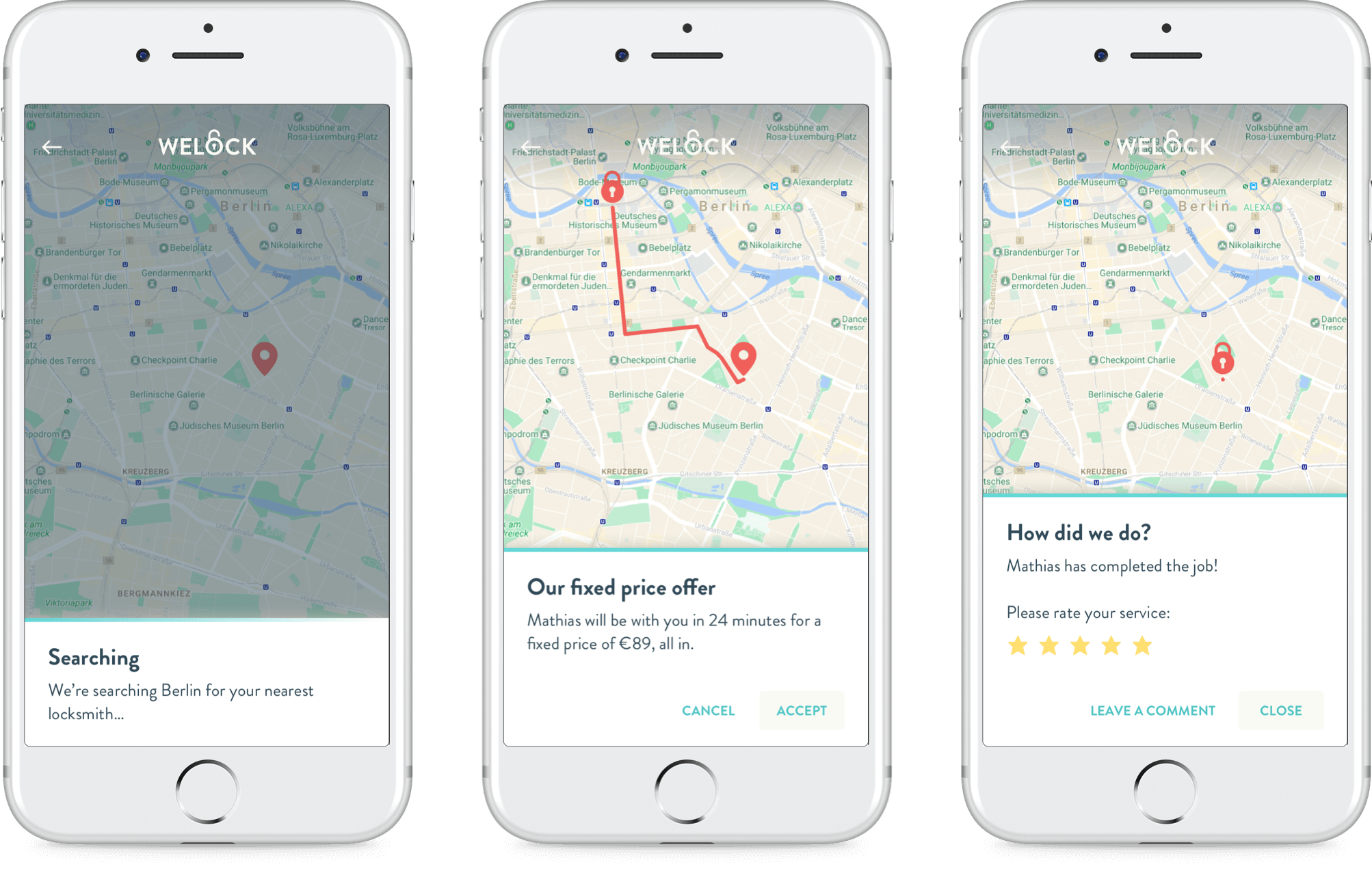 As with most start-ups, their website is the first impression new users get. We worked with the client to develop the content, messaging and tone of voice for the launch and will continue to evolve this as the brand matures and establishes a clear userbase. The website is build on Kentico Cloud…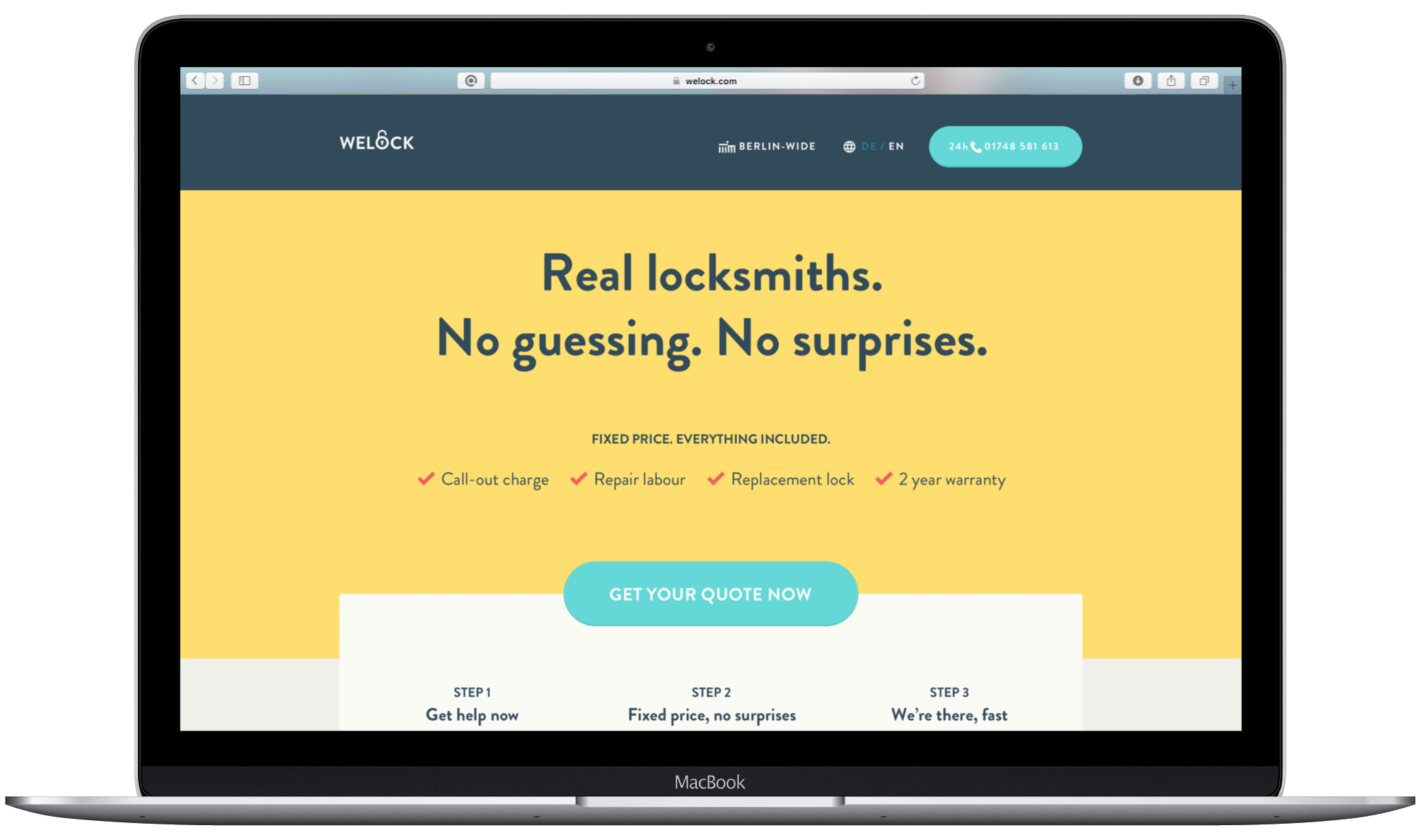 For the initial pilot, the service is focused on the Berlin metropolitan area. From there, the model will be rolled out to other cities, so watch this space 👀.